Not all of us were able to get the awesome Nissan Rogue Douge with all of its dog friendly amenities: built in water bowl, ramp, trunk divider, dog hammock, leash anchors, and seat pass through.
This doesn't mean you can't make your car friendly for your fur baby. Dogs make great companions and its favorite for them to join road trips, vacations and adventures. By following these tips you can create an atmosphere that makes your dog both comfortable and safe while giving you a sound mind.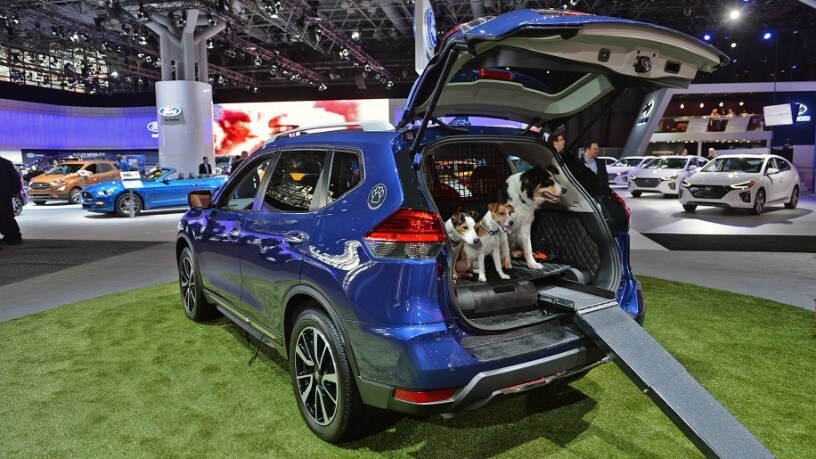 Starting off with a clean car is always key for everyone. This prevents your dog from getting into anything they're not supposed to, and possibly preventing a vet visit for an inedible consumed object. Also, keeping it clean is also a plus.
Invest in a seat cover or blanket can save your seats! This will attempt to, keep your dog's hair contained in, almost, one place. This also makes for easy clean up post car ride by just shaking out and throwing in the wash. A lint roller can assist in getting up stubborn hair or fur efficiently too!
Dogs love to see the excitement and press their cute noses against and across the windows. A transparent plastic wrap for over your windows will keep them clean and transparent for you still see your surroundings. By not blocking your view it ensures safety. If you do not want to put plastic on the windows keep paper towels and window cleaner handy for a quick wipe down post ride.
Show your dog his spot for the ride. Investing in a harness attached to the seatbelt will keep them from running around or out of the car, but also safe.
Travel water bowls are also key. Your dog gets thirsty just as you do. This is ideal for long rides or when you make it to your destination and want to hydrate your pup.