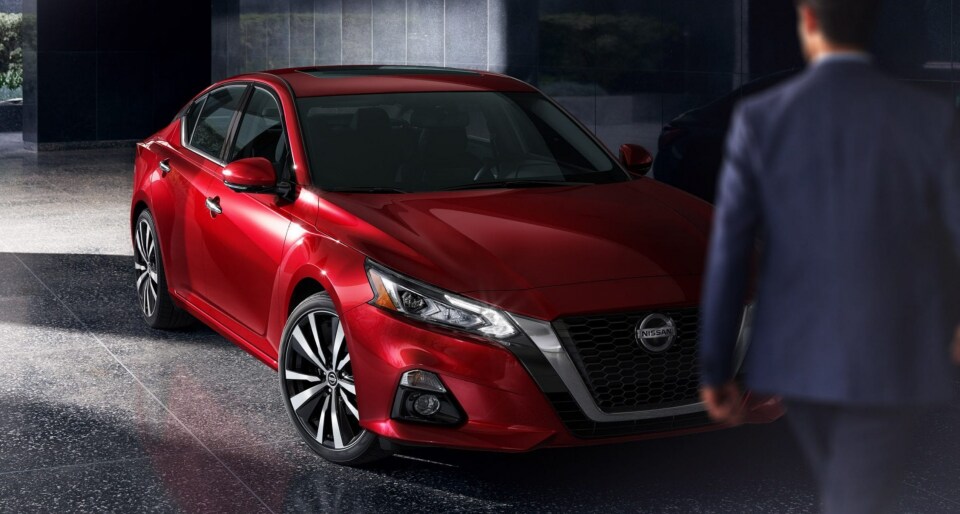 Hardly recognizable from the
2018 Nissan Altima
, the latest redesign matures the 2019 Nissan Altima into a serious contender in the mid-sized sedan segment. Perhaps the most noticeable difference at first glance is the large inviting grill, adorned with a chrome lining that defines the elegant lines of the Altima's body that extends from the hood to down to the back of the frame. Complementing the beauty of the front, Nissan adds a tone of aggression to the headlights in the form of new LED accents and sharper edges. Fog lamps come standard, and the V-Motion design extends to the back with boomerang taillights.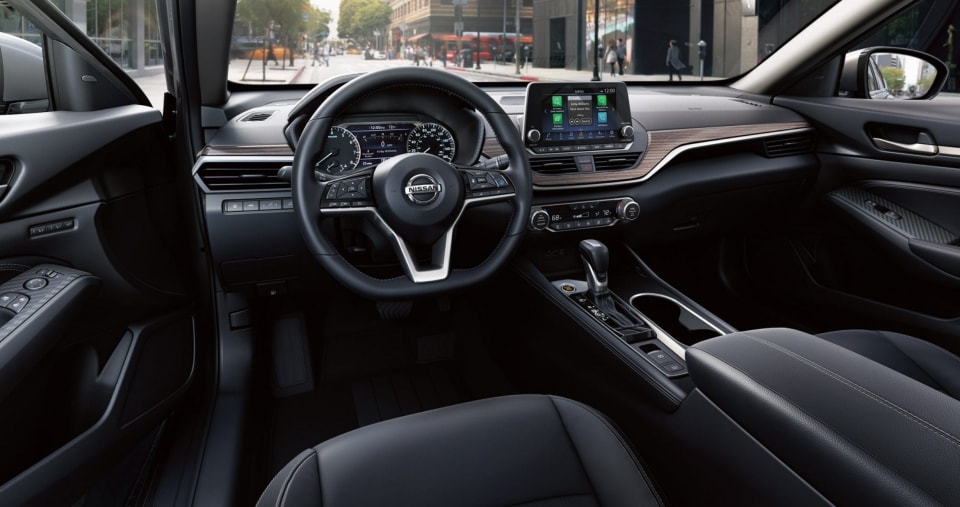 The interior receives a complete overhaul as well, with stunning wood accents complimented by chrome matte finishes, and an array of tech to impress passengers and drivers alike. Padle shifters and radar cruise control come optional, as well as the highly coveted Apple Car Play and Android Auto. 360 degree camera view reinvents reverse driving, with an eagle eyes view of the car helping guide drivers for the perfect precision in parking. On top of the luxuries that make the Altima fun, Nissan also adds a suite of safety features that enhance the driving experience. From standard safety features such as automatic front and rear emergency braking, pedestrian detection, lane departure warning and others, the 2019 Nissan Altima makes driving secure for drivers of all ages and experiences.
What is perhaps the most innovative feature of the 2019 Nissan Altima however is the engine options. The base engine is a 2.5L V4 that produces a competitive 188hp, yet the true showstopper is the optional 2.0L turbo V4 pumping out a powerful 248hp. The beauty of this engine, coined by Nissan as the VC turbo, is the use of variable compression timing for an instant power delivery. One of the most common drawbacks of turbo applications is the lag associated with them, yet Nissan was capable of completely nullifying the lag effects of their turbo with the compression ratios of their new engine, which in turn allows the VC turbo to generate 280lb-ft tq as soon as the tach hits 1,600 rpm. Combining power and fuel efficiency isn't easy, yet Nissan is capable of doing so with 200+ hp & tq figures, and highway mpg as high as 34mpg, with city as 25mpg respectively.
As many automakers flee the sedan segment in turn for the growing SUV segment, Nissan chooses to double down and take over the sedan segment entirely with the new 2019 Nissan Altima.