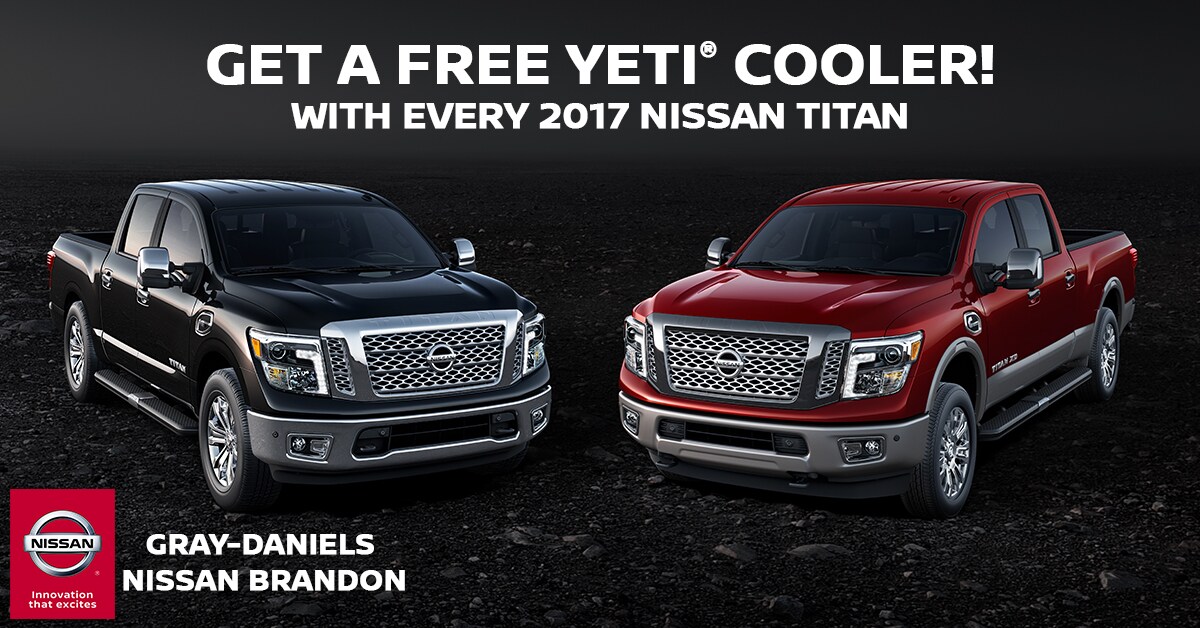 2017 NISSAN TITAN | BRandon, MS
PREPARE FOR YOUR SUMMER ADVENTURE!
We just raised the bar when it comes to a quality driving machine. Our intuitive layout combines convenience and comfort, giving the driver and passengers plenty of room to kick back all the while keeping everything close at hand. Our interiors were created with both look and durability in mind, each surface is both easy on the eyes and tough enough to withstand the rigors of everyday activities.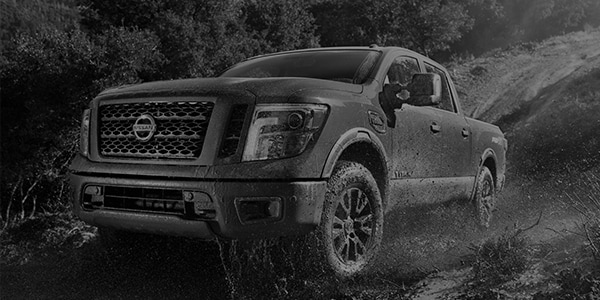 2017 NISSAN TITAN | BRANDON, MS
STAY COOL THIS SUMMER WITH A YETI® Cooler 
A perfect pairing for Summer, Gray-Daniels Nissan Brandon is giving away a YETI® Hopper Cooler with every New 2017 Titan we're selling in April. We want to make sure you have all the gear you need and this Summer and the perfect truck to take you from place to place.
2017 NISSAN TITAN | BRANDON, MS
AMERICA'S BEST TRUCK WARRANTY
The 2017 Nissan TITAN and TITAN XD trucks' powerful engines, impressive towing and commercial-grade components are just as impressive as the fact they are backed by America's Best Truck Warranty. The 2017 TITAN trucks are built for those who get things done and with a 5 Year/100,000 Mile bumper-to-bumper limited warranty[*] that beats the competition. You can bet that your TITAN will always be prepared for the job.